The library will be closed on Monday, June 20th in observation of Juneteenth
Spring Library Survey
We want to hear from you!  Please take our brief survey so we can provide programs and services that will meet your needs.
This information will be helpful as we plan future programs.  Paper copies are also available at the circulation desk in the library. Thank you for your assistance! 
What's happening at CAPL this month?
For details see below
Little Flock Storytime with Miss Pattie continues every Wednesday morning.
Preschool Storytime with Miss Pattie and Miss Shannon continues every Friday morning.
Senator Comitta's office will be at the library to serve the residents of Coatesville on Wednesday, June 1st.
Nature's Little Explorers - Fur, Feathers, and Scales! will be educating us on wildlife in our own back yards on Saturday, June 4th.
Bellies and Babies breastfeeding program continues on Saturday, June 4th and Monday, June 13th.
Tail Waggin' Tutors are back on June 4th, 10th, 18th, and 24th.
Money Mondays continue to improve our financial literacy June 6th, 13th, and 27th.
A League of Our Own will be presented by the Great Plains Black History Museum on Wednesday, June 8th.
Summer Activity Hours for school-age children begin Friday, June 10th.  
Live music duo Two of a Kind will be performing on Saturday, June 11th.
Library Book Club meets on Monday, June 13th to discuss The Four Winds by Kristin Hannah
Ocean Creature Book Bingo will be entertaining our summer readers on Thursday, June 16th.
Sea Waves in a Bottle will be the fun craft on Tuesday, June 21st.
Ocean Science Experiments will be helping us learn on Thursday, June 23rd.
Pennsylvania CareerLink will be at the library on Thursday, June 23rd.
A Reptile Show will be getting us up close to jaws, claws, and scales on Saturday, June 25th.
Paint a Dolphin! (on canvas) with us on Thursday, June 30th.
Donate using one of the buttons below
Programs for Children and Youth
Sign up NOW for Science in the Summer!
SCIENCE IN THE SUMMER by The Franklin Institute and GSK--Be a Biologist
Registration is May 9th through June 3rd
For 2nd to 6th grades!
This link is for the morning session on July 13 and 14: Morning sessions
This link is for the afternoon sessions on July 13 and 14: Afternoon sessions
Sign up for the lottery today, registration runs from May 9 through June 3, and then participants will be randomly selected to attend those two days!
It's time for our summer reading program!
Register Sat, June 11 (or later)
Get a folder, read each day for eight weeks, and earn "beach bucks" to spend at the summer store. Get a free book when you register!
Events are listed here on our online calendar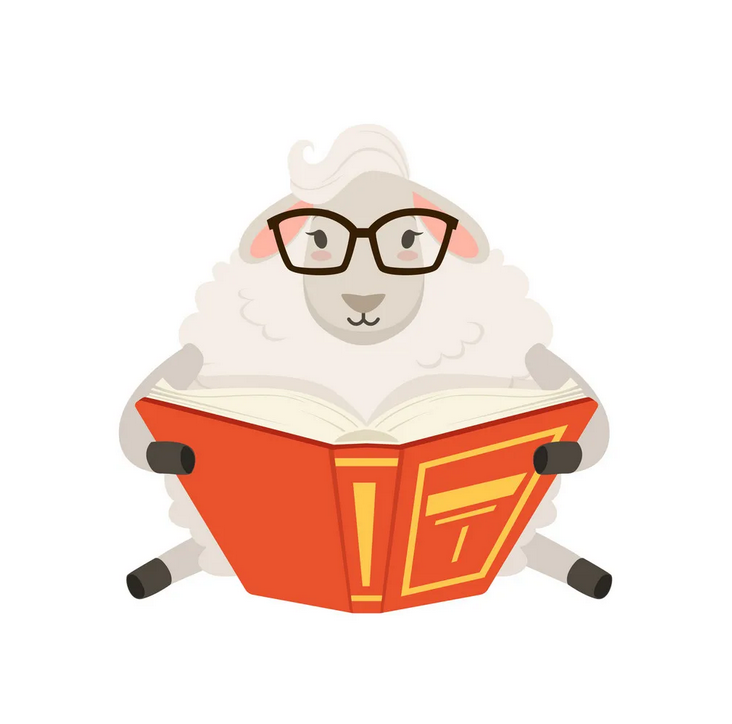 Little Flock Story Time
Every Wednesday at 10:30am
Little Flock Preschool Storytime meets every Wednesday at 10:30am focusing on skillsets to get ready for kindergarten! See our online calendar for updates.
This month we will be exploring the beach and celebrating Juneteenth!
Preschool Story Time
Every Friday at 10:30am
Come join us in June for Storytime! We meet Friday mornings at 10:30am in the Community Room downstairs.
For the month of June, we're heading to the beach! Come explore the sands, boardwalk, and tide-pools with us this month.
•    June 3rd – Beach Reading Celebration!
•    June 10th – In the Sand
•    June 17th – On the Boardwalk
•    June 24th – In the Tidepool
Nature's Little Explorers - Fur, Feathers, and Scales!
Saturday, June 4th at 10:30am
For ages 2-5.
Classes are designed to teach young children and their caregivers about wildlife and nature in their backyards through activities, visits from animals, stories, and take-home crafts.
Tail Waggin' Tutors!
Fridays, June 10th and 24th,
11:00am – 12:00pm
Saturdays, June 4th and 18th,
11:00am – 12:00pm
Calling all dog lovers and lovers of books! We will have our corgi friends joining us from Therapy Dogs International to listen to stories and get all of our loving.
Summer Activity Hour!
Fridays, June 10th, 17th, and 24th
10:30am - 11:30am
Starting June 10th, we will have a Summer Activity Hour each Friday during Story Time.  This is an opportunity for older siblings (elementary age) to have fun with Legos, crafts, STEM and reading at 10:30am.  Bring the whole family to the Coatesville Library on Friday mornings during the summer!
Live! At the library! Musical duo Two of a Kind!
Saturday, June 11th at 10:30am
The musical duo Two of a Kind will be here to o"fish"ally kick off our summer reading program. This will be an interactive musical performance for kids featuring songs about aquatic animals, habitats, reading, and of course BOOKS!
Come see the great show and also pick up your summer reading folder for your chance to log summer reading days and get prizes from the library for reading this summer!
Ocean Creature Book Bingo
Thursday, June 16th at 2:00pm
This afternoon we will be playing BINGO, but instead of covering numbers, we will be covering ocean creatures! Learn all about the creatures of the sea and win books as the prizes for your BINGO game! We may have other surprises for you too!
If you haven't gotten your summer reading folder yet, today would be a great day to come by to play BINGO and sign up for summer reading!
Registration is not required!
Ocean Craft - Waves in a Bottle
Tuesday, June 21st at 10:30am
This morning we will be making our own oceans to take home with us! We will be putting our sand, shells, and little fish into a bottle of ocean to take home! Come learn about ocean habitats.
If you haven't signed up for the summer reading program yet, this is a great day to come to do a craft and register.
Science Day - Ocean STEM Experiments
Thursday, June 23rd at 2:00pm
This afternoon we will be doing three science experiments together. One about ocean currents, one about blubber in whales and other ocean mammals, and one about baleen. Come learn some new things and do some hands-on science too!
This program would be suitable for preschool through elementary aged students, but all are invited! 
If you haven't registered for summer reading yet, today is a great day to pick up your folder after science time!
Live Reptile Show
Saturday, June 25th at 10:30am
Come join us to meet reptiles from the Forgotten Friends Reptile Sanctuary. The show will feature up to fifteen reptiles from around the world, including snakes, lizards, turtles, and crocodilians. The jaws, claws, scales, and tales reptile show will show everyone what amazing creatures reptiles are!

This show's knowledge is for school-aged children and older, including teens and adults. Younger children (0-4) may want to come later in the program at 11:00, just to see the finale and line up to pet the reptiles.

Paint a Dolphin on Canvas
Thursday, June 30th at 2:00pm
This afternoon we will be having a painting class to paint a dolphin on a canvas for you to take home and display. This painting class is suggested for ages nine and up, including teens and adults.
All supplies will be provided. Please wear older clothing or even bring an old tee shirt or apron to protect your clothing from the acrylic paint.
Come learn about dolphins and paint one and if you haven't registered for the summer reading program yet, today is the day to do so!

Monthlong Events for Children and Youth
Cruise into Kindergarten will be focusing on Numbers and Counting this month! Be sure to stop by the display in the children's section for books and resources.
Author Focus Our author focus for the month of June is James Dean and Kimberly Ricks Dean, the illustrator and author duo behind the ever popular Pete the Cat stories!
I Spy Check out our new I Spy tank next to our new New Book section! What can you find?
Feature Friday! Make sure to check out the shelf of recommendations from Miss Sharon!
Senator Comitta's Mobile Office Hours
Wednesday, June 1st from 10:00am - noon
State Senator Carolyn Comitta's office continues to support the citizens of Coatesville by providing mobile office hours at the library one day a month.  
Senator Comitta's experienced staff members will be offering SEPTA Senior Key applications, Property Tax / Rent Rebate Applications, assistance searching through the Unclaimed Property database, or any type of state government assistance.
Bellies and Babies
Saturday, June 4th at 11:00am
Monday, June 13th at 1:00pm
The Bellies and Babies program produced by Mitzvah Circle Diaper Bank continues this month. This program provides new and expectant mothers information on breastfeeding, tips & tricks to feed your baby for free, connects them with other women, and provides free diapers.
Limited to the first fifteen women on government assistance.
Women interested should text "Sign Up" to (571) 487-0669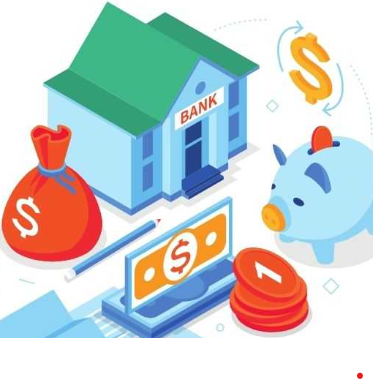 Money Mondays
June 6th, 13th, and 27th at 5:30pm
A 6-week in-person event at the Coatesville Library focusing on financial literacy. Topics will include the following:
•    Opening Bank Accounts
•    Budgeting
•    Auto Loans
•    Borrowing
•    Credit Cards vs. Debit Cards
•    Renting vs. Owning

Free, onsite childcare is available.

This is a collaborative program with Home of the Sparrow, the Housing Partnership of Chester County, and the CYWA.
To register, please send an email to This email address is being protected from spambots. You need JavaScript enabled to view it.. 
A League of our Own
Wednesday, June 8th at 6:00pm
This engaging, virtual program will focus on the history of the Negro Baseball League and highlight some of the influential players.
Our host will be the Executive Director of the Great Plains History Museum in Omaha, NE.
This is a free, live event and we hope you will join us!
Registration is required for this free event.
Please register on our event calendar page https://ccls.libcal.com/event/9121773
Book Club Selection for June
Monday, June 13th at noon
Join us to discuss The Four Winds by Kristin Hannah. Described as "Dust Bowl Texas, 1934. An epic novel of love and heroism and hope, set against the backdrop of one of America's most defining eras—the Great Depression."    
Copies of this title can be checked out at the Coatesville Library.
New participants are always welcome!
CareerLink
Thursday, June 23rd 3:00pm - 5:00pm
PA CareerLink will be at the Coatesville Library to offer staff assist job searches, youth employment opportunities, and  personalized career counseling.
Registration is not required.
Let's Have a Conversation Book Club will be back next month
The Let's Have a Conversation book club will be returning on Wednesday evenings in July!  Please send a message to This email address is being protected from spambots. You need JavaScript enabled to view it. if you would like to receive email updates.
Event Calendar
A printable version of our event calendar for June can be found here
Free Colon Cancer Screening in Coatesville!
Saturday, June 18th 11am - 3pm, rain or shine
Jubilee Evangelistic Ministries, 920 East Lincoln Highway
Community Wellness + Colon Cancer Prevention Event
Join us and our community partners as we host a health and colon cancer prevention event for our Coatesville-area community!
Drive-through or walk-up
FREE at-home colon cancer screening kits
($20 gift card for returned kits)
FREE blood-pressure screenings
Giveaways
Did you know:
African Americans/Blacks between the age of 45-70 are more likely to get and die from colon cancer?
Colon cancer is easy to treat if found early?
There is a test you can do at home to check if you are at risk for colon cancer?
To Register for a Screening Kit:

Click the link below or call the W.C. Atkinson Memorial Community Service Center at 610-380-6193
Longwood Gardens Passes are here!
Longwood Gardens is one of our local treasures, and library patrons can go for FREE!  Just come to the library and check out one of our passes that are good for up to 9 people plus children under 5.  The pass is good for general admission and free reservations for select events such as Festival of Fountains evenings, and peak days during A Longwood Christmas.  It also gives the holder a 10% discount at The Garden Shop and on dining.  
La Biblioteca Pública del Área de Coatesville se complace en anunciar que ahora tenemos una empleada bilingüe que habla español en la biblioteca. Belén Martínez-Gómez está disponible en la biblioteca los lunes y viernes por la tarde y los miércoles por la mañana.